EXPLORE THE GAME
Gear up for a nostalgic battle! Remix classics, conquer epic worlds, trade NFTs, and skillfully earn $Retro tokens. It's not just gaming; it's a thrilling fight to level up. Ready to dominate? 🚀
Survive Pac-Man mazes, showcase skills, and stack $Retro tokens! Outlast challenges, level up — become the ultimate survivor!
Battle through 90s tank warfare fused with Minecraft chaos! Fight, conquer, and skill your way to epic rewards. It's not just a game; it's a relentless quest for domination and glory!
CAR RACING
Race to earn in RetroCraft! Customize, compete, and conquer on pixel-art tracks. It's not just a race; it's a competitive thrill with rewards at every turn!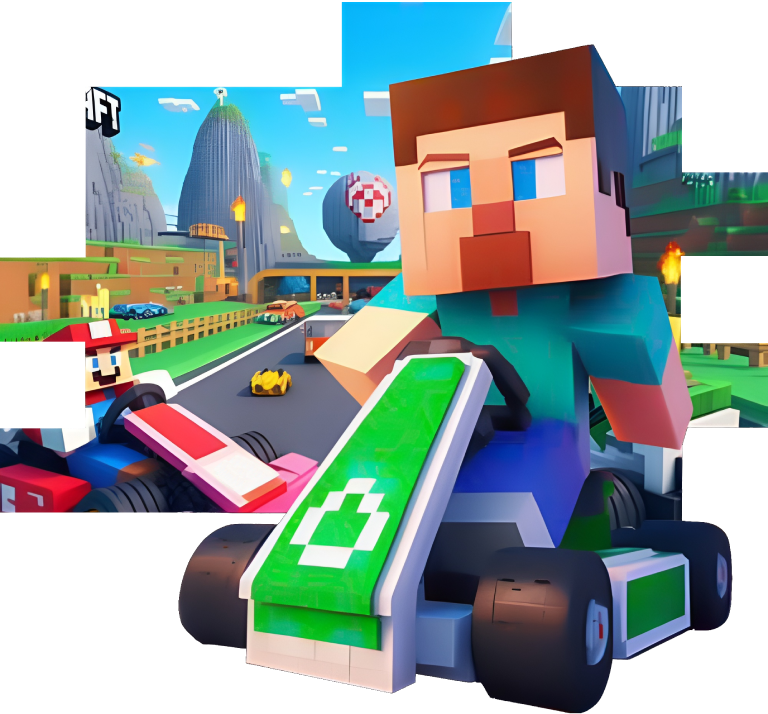 GAME OVERVIEW
THE NEW BEGINNING
Immerse yourself in the ultimate retro 90s gaming showdown with RetroCraft! Battle with friends or dive into free-for-all chaos, conquering tank battles, racing, and showcasing skills for legendary $Retro tokens. Relive the magic of classic 90s games, crush challenges, and embark on a pulse-pounding journey to retro glory!
FEATURED GAMES
Reimagined pixel-perfect classics. Faithfully remastered arcade favorites with smooth modern controls. Supercharged blockchain versions of iconic retro hits - now with new challenges to master and rewards to earn.
PARTNERSHIP